CraftLinkExchange.com
Reciprocal Link Exchange Network For Arts And Craft Webmasters
Craft Site Directory
Your Guide To Arts And Crafts On The Internet
Display YOUR
Text Ad Here!
Crochet Clown Pattern
Make your own storage clown with this original one-of-a-kind pattern!

click here for more information
10 Different Highly Unique Coin Banks
Complete sets of original detailed plans and step-by-step instructions.


Take a break from the everyday grind and have some fun... build one or build them all. Click here for more information.

Free Craft Projects, Free Crafts,
Free Craft Resources
We might not be the largest free craft project website but that doesn't stop us from offering a wide variety of valuable craft projects and resources!
You'll find things like...
new and unusual craft projects

original custom graphics for craft projects

free to use crafts clipart

craft project how-to instructions

printable craft project patterns and templates

useful craft project tips and suggestions

Featured Craft of the Month
Beaded Easter Egg

This beaded Easter egg is an easy craft to make, but be forewarned - it does take a lot of time. So allow one to two hours to complete the entire egg.

Your patience will definitely pay off. These beaded Easter eggs look absolutely gorgeous!

Click Here for Complete Instructions

Popular Craft Projects
Heart Crochet Pin Cushion
Here's a nice easy project that comes out so well you'll want to make a heart crochet pin cushion for every seamstress you know!
Click here for instructions




Crochet Infant Booties
These aren't just any booties, these are infant booties. Which means they're small enough for the tiniest tot. Quick and easy and so adorable.
Click here for instructions




Crochet Baby Booties
In case the infant booties are too small, here's the same pattern in a larger size. Just right for the average baby and just as cute.
Click here for instructions




Viewer's Choice Craft Project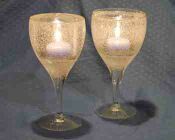 Gel Wax Candle Holder
These candle holders can be used over and over again. The clear gel wax can also be dyed different colors to match any motif. A beautiful decoration, not just for winter but for any time of the year!
Click here for instructions




Clipart, Templates, Designs

New Clipart...

Thanks to your feedback, we've added numbers clipart. Keep the suggestions coming!

Enjoy all of our totally FREE clipart and patterns - animals, birds, butterflies, flowers, border designs, holidays, and more!

Borders and Templates

Latest templates include hearts, mermaid and pirate ship.

And don't forget to grab your calendar blank templates. When you get there, just click on any thumbnail view to open the full-size printable version.

If you need Doll Head Patterns, we have 3 different ones to choose from.

Need something special or unique? Take advantage of our free custom image service.




Print Our Crafts
Now you can easily print each one of our crafts. Just scoll to the end of any craft project and you'll see a "PRINT VERSION" button. Clicking it will open a new window with a plain web page suitable for printing.

Show Your Appreciation
FreeCraftUnlimited.com is free but we are always grateful when we receive donations from those who appreciate all the hard work and effort that goes into it. If you enjoy this website and all it has to offer, please consider making a small donation to help keep FreeCraftUnlimited.com free. It's fast and easy. Click here to make a donation through PayPal.com.

Submit Your Craft And Get Free Publicity
If you have a special craft or project you'd like to share with other crafts people, we'll be glad to "showcase" it here at FreeCraftUnlimited. We'll also include whatever information you would like such as your name, personal profile, and a link to your website. Click here for details.

Get A Custom Image For Free
Need something special or unique for a project you're working on? Let us know and one of our professional artists will create a custom graphic according to your guidelines/instructions. All we ask in return is that you provide a primary link to FreeCraftUnlimited from your own website. Click here for details.